As the climate changes to summer, most of the common skin problems start creeping out again. So we have the common skin problems and how you can solve them with easy home remedies or solutions that we can access easily.
Acne
Acne is known to be one of the most infamous skin problems among teenagers. And it has given rise to the myth that acne goes away with age, which indeed is wrong information. Acne is caused by pollution, microparticles of dust, sweat, and even humidity also plays a part.
Listening to the causes, the solution may seem simple, but that's not the case. Cleaning and washing your skin might help your skin to look fresh for some time, but that is not a permanent solution to acne. As there are several types of acne, different reasons that cause the acne, and different solutions based on the need. It is important to visit a professional if you are suffering from acne for quite some time now.
And to more disappointment, natural remedies have not yet proved to be an effective acne treatment. Although natural ingredients such as Tea tree oil, Witch Hazel can soothe your skin to certain limitations, there are no proven results that these products can help to cure acne. On the other hand, these products have their own flaws. Often they cause skin irritation which might be the last thing you would want to deal with.
Dry Skin
While talking about skin problems, many of us tend to keep aside the issues regarding dry skin. As Indians, we are most accustomed to hot and humid weather, and cold winds and low temperatures. However, even the dramatic temperature change can cause skin irritation, and thus, lead to dry skin.
Moisturising the skin should be made a daily habit. Consider using a moisturiser that suits your skin type and if you are an outgoing person, then surely opt for a moisturiser containing SPF. This will keep your skin soft, and also give an extra layer of protection from the heat.
Apart from that, certain products can definitely help you to deal with dry skin.
Honey – Due to its anti-microbial and anti-inflammatory properties, honey is well regarded for being a natural moisturiser.
Aloe vera – Aloe vera contains polysaccharides. It helps with dry and rough skin, alongside it also cures sunburn skin and soothes irritated skin.
Shingles
Rashes are a common dermatological issue dreaded by almost everyone. Shingle is a kind of viral infection, caused by Varicella zoster, resulting in painful rashes. Chances of getting affected by shingles get even higher followed by an attack of chickenpox. This is the same virus that causes chickenpox. It can remain dormant in your skin after getting affected by chickenpox, and get reactivated as and when your immunity drops.
The best way to avoid shingles is to get vaccinated. But there are also some natural remedies that you can try at home as preventive measures –
Essential oils – For many decades essential oils have been used to prevent many skin conditions. Apart from that, it also promotes healthy, glowing skin. Essential oils have anti-inflammation properties. Tea-tree oil, Chamomile oil, Eucalyptus oil has proven to help with skin irritation, alongside helping to heal wounds
Oatmeal – As bizarre as it may sound, some studies have actually claimed that oat extract helps to moisten the skin. It also helps with skin irritation and skin inflammation, which makes it an ideal product to use as a preventive measure against shingles. Even the FDA (Food and Drug Administration) has approved oatmeal to be an effective and safe treatment.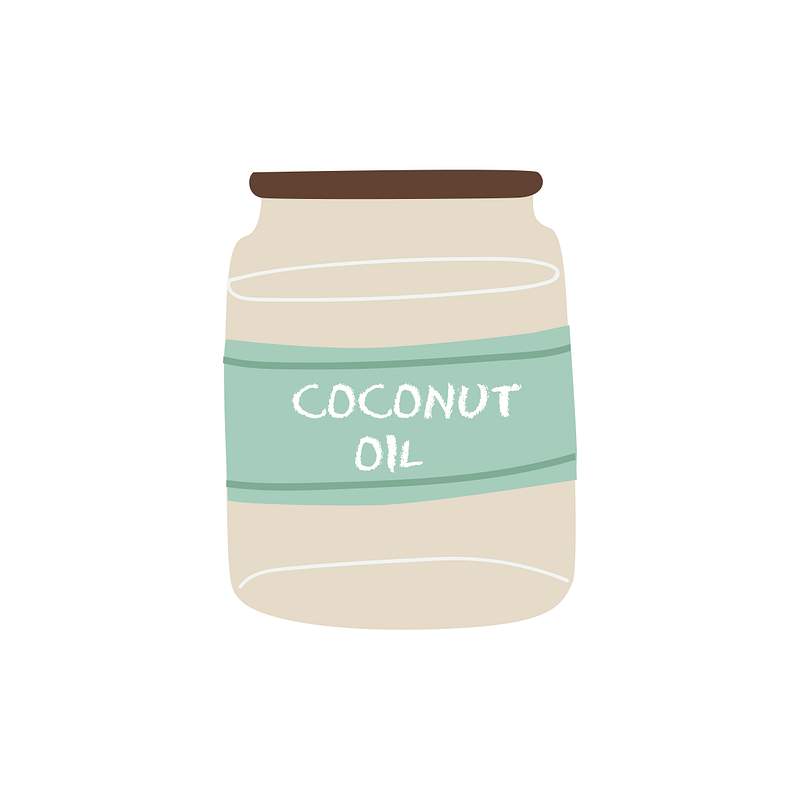 Eczema
Eczema is a skin condition that causes inflammation, itchiness, dry and rough skin. Several factors can give rise to this particular skin condition such as allergic reactions to certain substances, physical contact with chemicals, even food allergy can give rise to Eczema. Apart from that, if your family has any prior history of dermatitis, you are more prone to get affected by this skin condition than someone who has not.
There are 7 types of Eczema, among which atopic dermatitis is the most common among children. However, among adults, allergic contact dermatitis is more common.
As they say – "prevention is better than cure". The secret is to avoid getting affected in the first place, rather than trying to get cured. Avoiding substances that you know irritate your skin is a must. However, if you have already been affected and looking for a natural cure, then here are some natural gems that you should definitely give a try –
Coconut oil – Coconut oil is known to have natural skin hydrating and nourishing properties. It also helps to reduce the number of staph bacteria on your skin, resulting in a reduced chance of infection.
Cold-pressed coconut oil works best for the skin as it is free from any chemical influence.
Sunflower oil – Sunflower oil promotes good skin health and is known for being rich in antioxidants such as vitamin A and vitamin E. It has anti-inflammatory properties alongside helps to retain moisture.
So, these were some of the top skin problems faced by Indians. What challenges do you face and how do you deal with it? Tell us in the comments.
At Atrimed PlantScience, we use the healing properties of coconut oil to the best use in many of our skincare products. Coconut remains one of the prominent ingredients in our PlantScience Anti-ageing cream that heals, rejuvenates and improves your skin.
Check out our PlantScience Carebox for a budget-friendly collection of premium skincare and hair care products. With all the right combinations in one box, we bring you the best of plants in an awesome gift option. Click here to order one on amazon today or visit http://www.atrimed.in for more info.
WHAT IS PLANTSCIENCE?
PlantScience blog is an insightful discussion to understand and explain the science behind the great success of plants – how plants live, survive. Nature at its best is a great repository of knowledge and most of it is still a mystery to our minds. However, at Atrimed PlantScience, we have willed ourselves to research, understand the best-kept secrets of Nature and use that knowledge to the betterment of our health. We believe in thinking beyond, knowing beyond and using the best research capabilities to understand the science plants use to live, thrive, adapt and grow. In this blog, you would find details of some interesting plant facts, the science behind them, snippets of history, updates about science and many interesting secrets. Read, subscribe, share your comments about PlantScience with us. Thank you!
You might like our PlantScience skincare offerings that will help heal, restore and nurture your skin in the most natural way – With the goodness of plants in their purest form and in the scientific way possible. Click here to check out our PlantScience store today.